Welcome to the Family!
At Ozark Mountain Xtreme Cheer, we make it our goal to build the confidence of our athletes, one skill at a time. The teams practice 2-3 times a week, competiting both locally and regionally. If you are looking for an opportunity for your child to excel in a family oriented program, Ozark Mountain is the place to be!
Meet Our Coaching Staff
Our coaching staff comes from extensive competitive cheer and formal gymnastics backgrounds. Employed by Varsity, one of the top cheer companies in the world, our coaches are a part of a group of the most elite coaching staff that travels all over the world.
Landon - Program Director
Will - Head Coach - Youth Level 2 & Senior Level 3
Alannah - Head Coach - Youth Level 1 & 2, Senior Level 3
Lauren - Assistant Coach - Youth Level 1
Kiersten - Assistant Coach - Youth Level 2

Ozark Mountain is always looking for girls and boys who are excited about competitive cheer to join our team! We have squads ages 6-14+. At this time, we are gearing up for the start of our competitive cheer season. Please check back with us for tryout dates for next season. For more information please call the office at (417) 882-5311 or email us at ozkmtn.xtremecheer@gmail.com.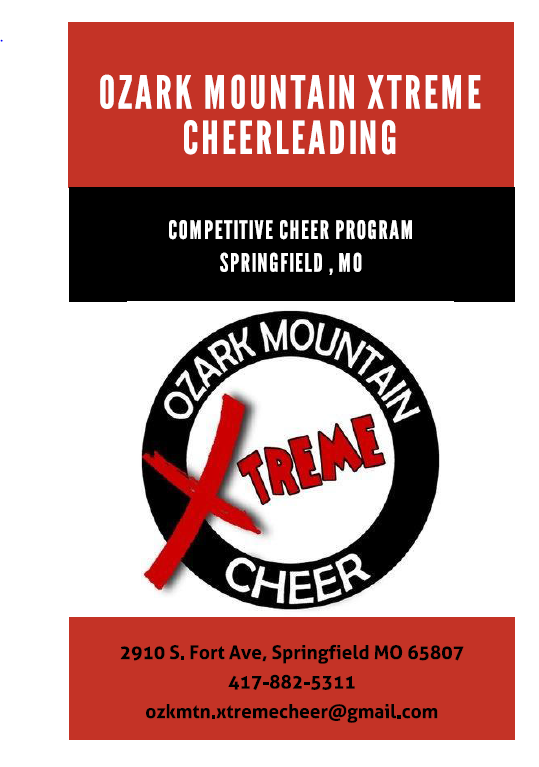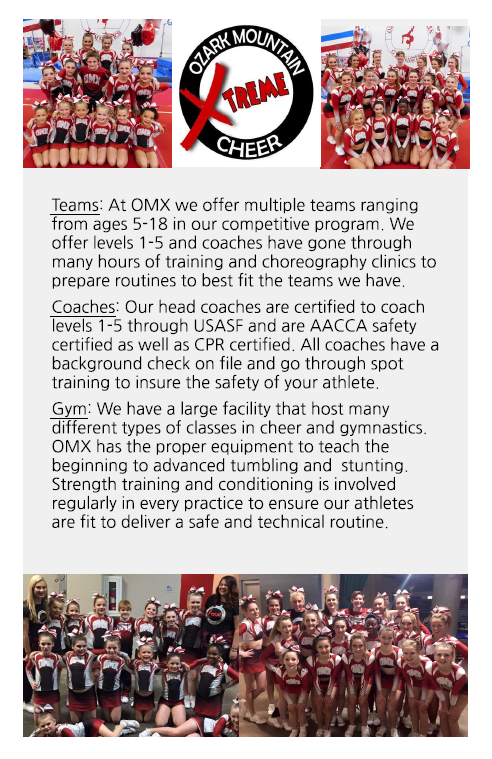 Teams for the 2016-2017 Season
Youth Level 1 - Red Hots
Head Coach - Alannah
Assistant Coach - Lauren
Youth Level 2 - Lady Luxe
Head Coach - Alannah
Assistant Coach - Kiersten
Senior Level 3 Coed - Xclusive
Head Coach - Will Assistant Coach - Alannah
Home to these local Cheer Programs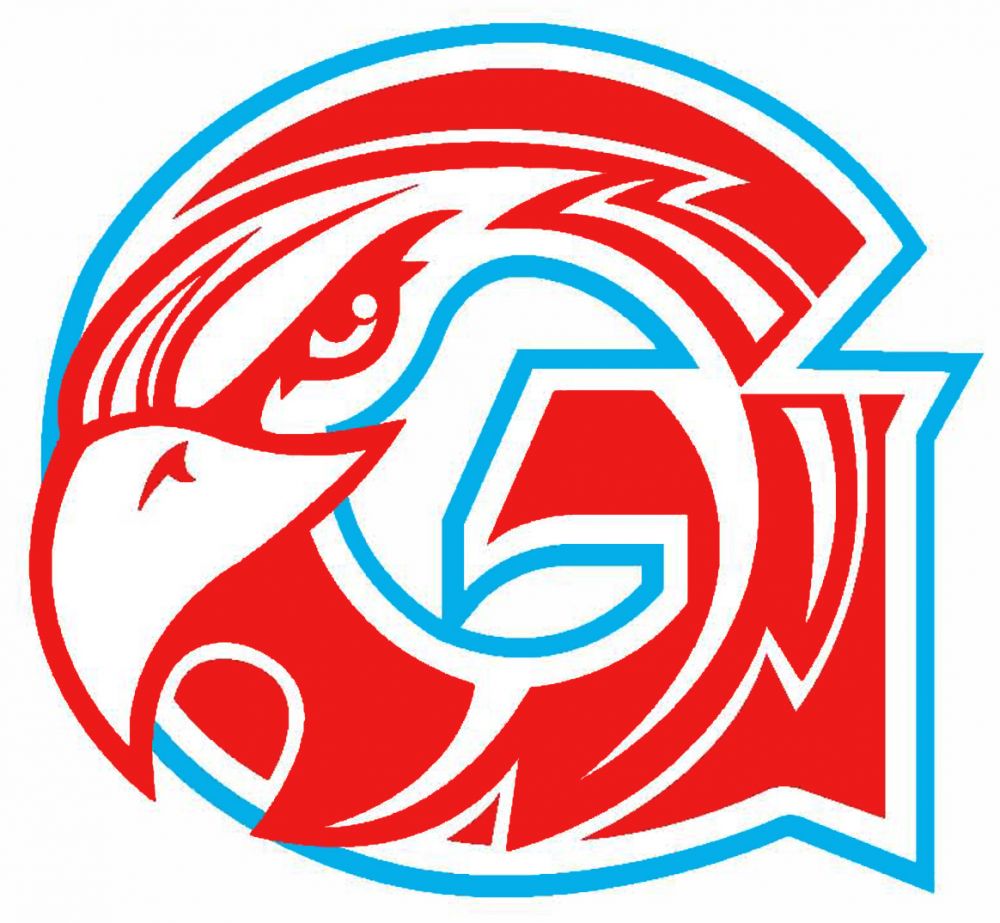 Drury Panthers Cheerleading & Glendale Falcons
Are you interested in getting your school started in tumbling lessons for a low price? Email

Ozark Mountain Gymnastics today for more information! We offer great rates for school program instruction!
Open Gym for Cheerleading
As of November 2016, we will no longer offer cheer open gym on Sunday.
We apologize for the inconvenience
Stay updated with the BEST Cheer program in SWMO by visiting our social media pages below!