Stay updated with the BEST Cheer program in SWMO by visiting our social media pages below! We have the lowest price and the MOST experienced coaches!
Ozark Mountain Xtreme Cheer is looking for girls and boys that are excited about competitive cheer to join our team! We have squads for ages 6-18 years and an Open Level 5 ages 14+. If you are looking for an exciting opportunity, please call the office or email us at ozkmtn.xtremecheer@gmail.com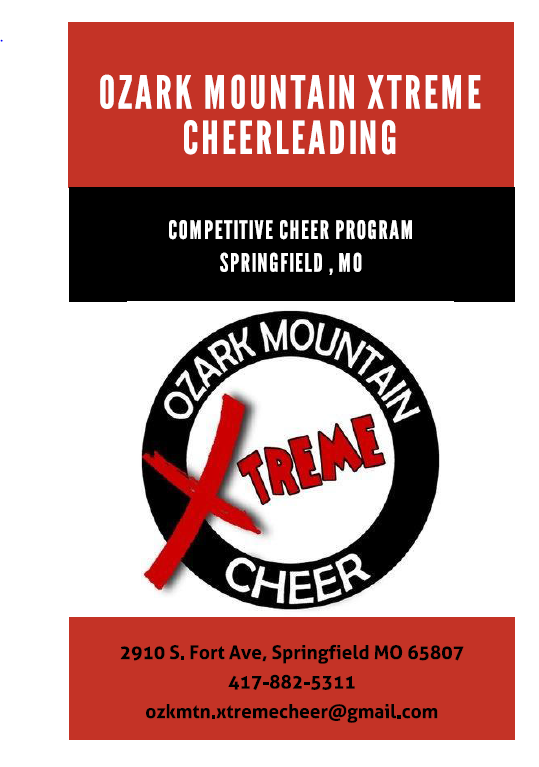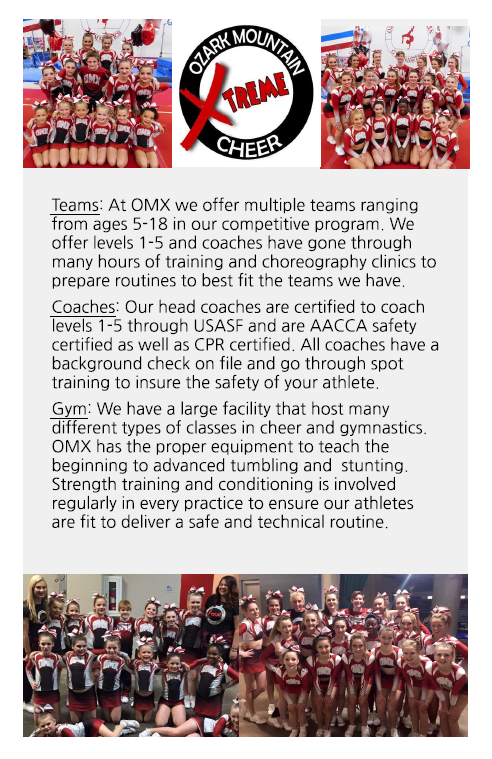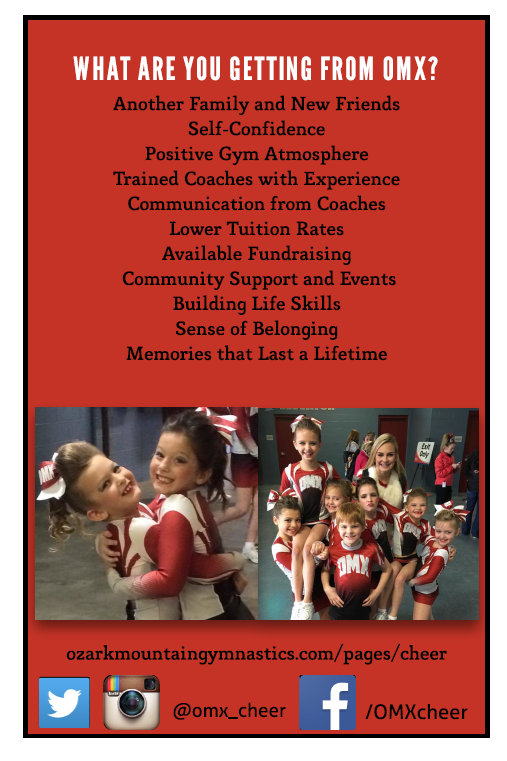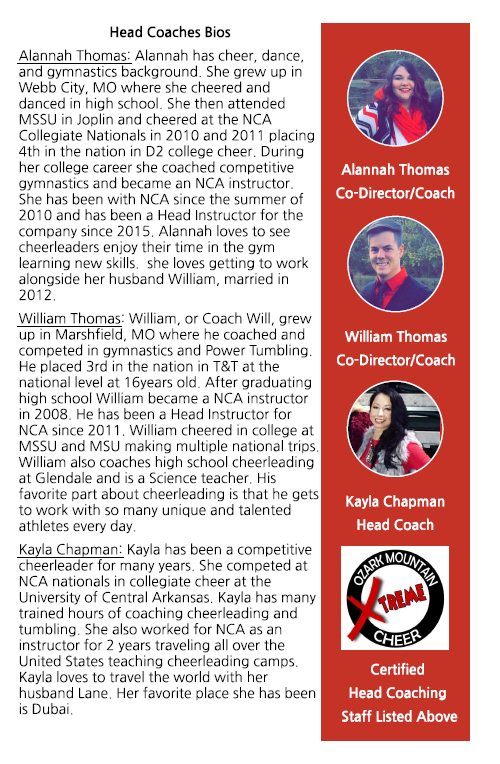 Teams for the 2015-2016 Season:
Youth Level 1 - Red Hots



Head Coach: Alannah
Jr. Coach: Kendra





Junior Level 2 - X Factor



Head Coach: Kayla
Assistant Coach: Alannah





Senior Level 3 Coed - Xclusive



Head Coach: Will
Assistant Coach: Alannah




International Open Large Coed Level 5 - MAXX 5



Head Coach: Alannah





Home to:
Drury Panther Cheerleading
Glendale Falcon Cheerleading
Greenwood Bluejays Cheerleading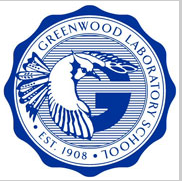 Interested in geting your school started in tumbling lessons for a low price! Email the gym today!
Open Gym for Cheerleading



We have open gym for ages 6+!




When: Sunday 5-6:30pm
$5 for ages 6-17
Free to College Age!
Work on Tumbling & Stunting for all skill levels!



Private Stunting Lessons (Coed/Group)
Get Signed up for private lessons in stunting with our new stunting coach!
Call the gym or email for details!